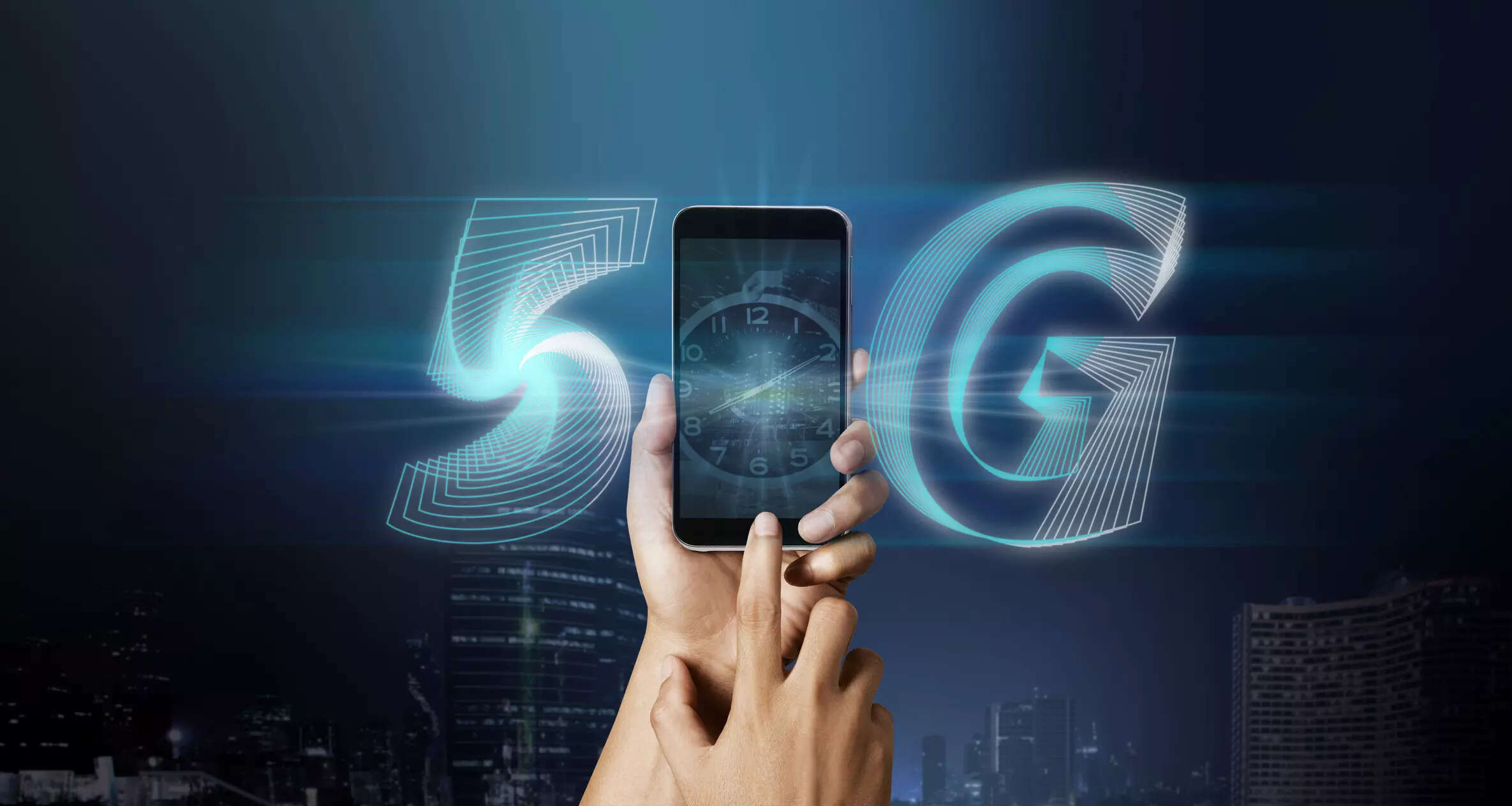 New Delhi: Commercial availability of 5G networks will be an inflection point for 5G smartphone sales, with device shipments expected to surpass 4G shipments in 2023, according to market trackers and industry executives. They also expect 5G smartphones to be in heavy demand during the festive season sales.
"With the 5G auction now complete and the government's efforts to ensure its roll out by the end of the year, we expect the consumer demand for a well-rounded smartphone equipped with 5G to only increase," said newly-appointed Xiaomi India president Murlikrishnan B, adding that users are looking forward to high download/upload speeds and low latency experience.
IDC India said that the total 5G smartphone penetration has reached 50 million shipments since the launch of the first 5G smartphone in 2020, compared with the 550 million total smartphone base. By the end of the year, that base is expected to rise to 90-95 million shipments, taking 5G smartphone penetration to 15% of the total smartphone base.
Counterpoint Research, on its part, has pegged current 5G smartphone penetration at 29%, which is expected to go up to 38% by the end of 2022.
"We believe 5G shipments will surpass 4G shipments in 2023. Commercial availability of 5G networks will be an inflection point to drive more 5G phone sales," said Prachir Singh, senior analyst at Counterpoint Research.
He added that with supply constraints going down, 5G phones under Rs 10,000 could be a possibility next year, which could spur wider adoption of the next gen technology.
Xiaomi has plans to offer 5G devices across all feasible price points.
"At Realme, we have transitioned more than half of our portfolio to 5G and are currently working on increasing the production of 5G smartphones within the Rs 10,000-Rs 15,000 segment," said Realme India CEO Madhav Sheth.
Shipment share of 5G smartphones has galloped from 3% in 2020 to 18% in 2021 to 29% at present, according to Counterpoint. In 2022, 72 smartphones have been launched with 5G support so far till July, while only 66 models have been launched with only 4G support.
In the spectrum auctions, which concluded on Monday, telcos mopped up adequate spectrum in high-band 26 GHz, mid-band 3300 MHz and even the low-band 700 MHz for pan-India 5G services.
"We have been working closely with various telecom operators for over two years now and have extensively tested most of our models for usability," Xiaomi's Murlikrishnan said.
Oppo India vice-president and R&D head Tasleem Arif added it has also collaborated with industry players and telecom operators on 5G experience.
According to Counterpoint Research, the present ASP for 5G smartphones is Rs 33,600, but this is expected to decline as brands introduce more affordable 5G smartphones in 2023.
"The commercial availability of 5G networks will be a key driver in the consumer adoption, especially in the budget segments, which will drive the retail ASP down," Counterpoint's Singh said.
IDC India remains a bit conservative. "A tapering of overall demand and price restriction of 5G smartphones above Rs 15,000 may dampen the uptake in 5G smartphones in the near future," said Navkendar Singh, research director at IDC India.