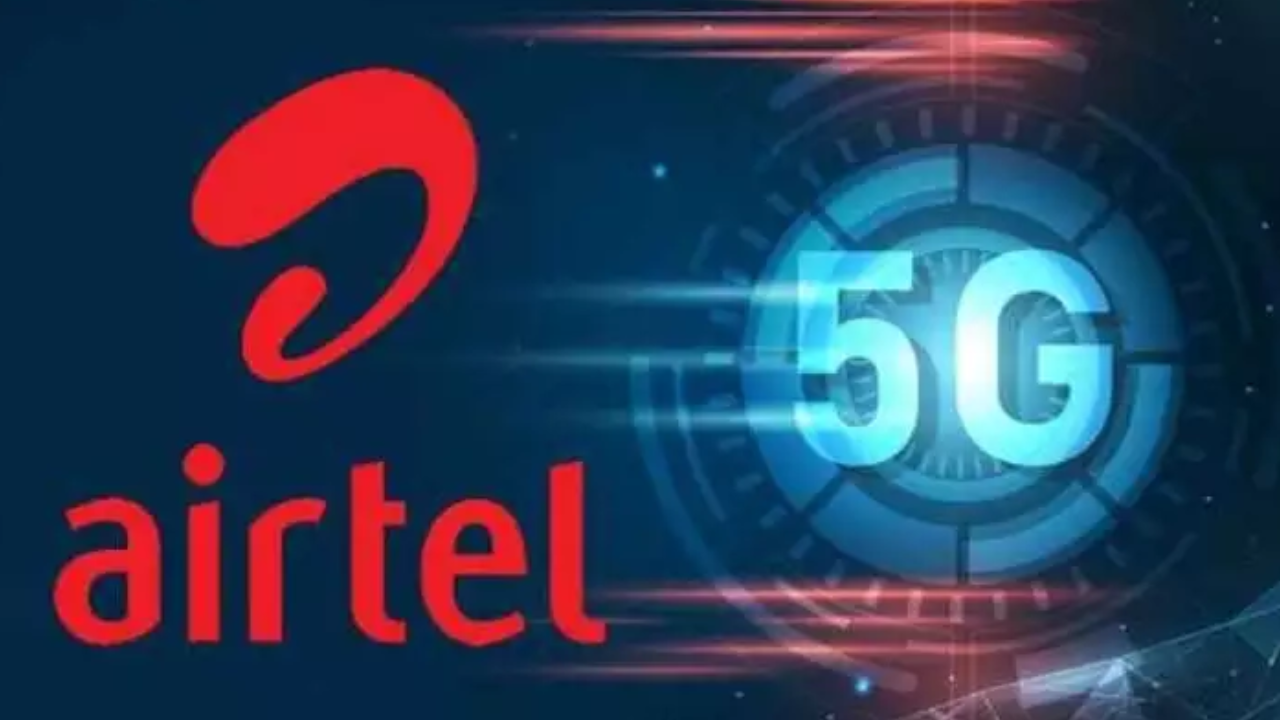 Kolkata: Bharti Airtel has launched an unlimited 5G data offer in a clear bid to hold on to its higher paying postpaid users and also push its 4G users to upgrade to its next-gen wireless broadband service, countering Reliance Jio's new postpaid plans announced earlier this week.
The Sunil Mittal-led telco's introductory, unlimited 5G data offer will be available to all postpaid customers as well as prepaid ones with data plans of Rs 239 and above. All they need is a 5G smartphone and a location where Airtel's 5G Plus network is live.
Customers with 5G devices need to log on to the Airtel Thanks App to avail of the unlimited data offer. Airtel's 5G Plus service, which offers upto 30 times faster speeds than 4G, is available in over 270 cities across India.
"This introductory offer is in line with the philosophy of wanting our customers to be able to surf, stream, chat and enjoy multiple benefits at blazing speeds without having to worry about data limits," Shashwat Sharma, director (consumer business) at Airtel, said in an official statement Friday.
Airtel's counter-offensive comes just days after telecom market leader, Jio made a determined push to grab higher revenue-generating postpaid customers, and thus increase average revenue per user (ARPU), with the launch of new plans for the segment, aimed at poaching Airtel and Vodafone Idea's premium customers as well as push its own existing prepaid ones higher up the price ladder.
"Airtel's latest unlimited 5G data offer is clearly an effort to retain its postpaid users and also encourage its 4G users to rapidly upgrade to 5G, and in turn, boost ARPU," Nitin Soni, senior director (corporates) at global ratings agency, Fitch, told ET.
At present, about 6% of Airtel's over 332 million subscribers use postpaid plans, while it's roughly 10% of Vi's 228.6 million users. For Jio, its postpaid base is under 5% of its overall 430 million-plus subscriber base.
Going forward, analysts expect Airtel's ARPU growth momentum to stay strong on expectations of decent postpaid gains once its rolls out 5G services across India by March 2024, coupled with the promise of more tariff hikes. Airtel had reported an ARPU of Rs 193 in the December quarter, FY23.
Airtel shares were up 1.41% to Rs 756.30 in Friday afternoon trade on BSE. Shares of Reliance Industries — Jio's parent – were trading 0.23% higher at Rs 2231.20 on the exchange.On Tuesday, Jio had unveiled two new individual and family postpaid plans starting at Rs 299 and Rs 399 respectively. It had said the idea behind launching these plans was to offer benefits and experiences to discerning postpaid users.
Jio's new family plans allow users to add up to three extra SIM cards to the plan, each at a cost of Rs 99. They also offer additional benefits like choice of number, in-flight connectivity on international flights, a common international roaming plan for 129 countries, voice over Wi-Fi calling to India from overseas at Re 1 and priority call-back service. Jio's premium family postpaid plan – priced at Rs 699 – also includes Netflix and Amazon Prime subscriptions. Including the additional sims, the plan would cost Rs 996.
Jio's new plans are also eligible for a 5G upgrade through the Jio Welcome Offer, under which the telco offers 5G services to users who apply for them.
Analysts added that Airtel had to respond quickly as it was previously offering comparable add-on SIMs (read: mobile connections) and premium entertainment for Rs 1,199. Vi, in turn, offers the same at Rs 999.